Giovanni Benedetto Castiglione

Biography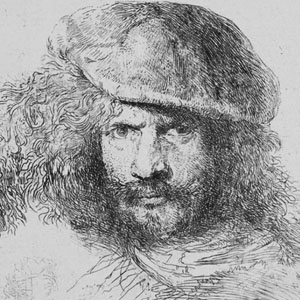 Giovanni Benedetto Castiglione (Italian, 1609–1664)
Browse Giovanni Benedetto Castiglione Catalogue Raisonnés Online.
AN ECLECTIC artist who treated a limited number of subjects repeatedly throughout his career, Giovanni Benedetto Castiglione brought energy to his paintings, drawings, monotypes, and etchings by virtue of his lively handling of brush, pen, and needle. Baptized in Genoa in 1609, he mined in his native city under minor animal and landscape painters in the 1620s. There he probably also knew oil sketches by Van Dyck and Rubens as wen as Venetian paintings by the Bassano family - works that were lush, warmly colored, and loosely executed. Castiglione's numerous independent drawings, done in brush and oil pigments, reflect these formative influences.
During most of the 1630s the artist was in Rome, where he acquired a taste for classical subject matter, antiquities, and the carefully organized compositions of Poussin, whom he may have known personally. In the 1640s Castiglione returned to Genoa, where he executed a number of important commissions for church altar- pieces, and pagan and pastoral subjects for private collectors. Around 1645 he executed several etchings and repeated some of these compositions in monotypes, a technique he seems to have been responsible, for inventing. These monotypes, executed in white lines scratched out of the ink-coated surface of the plate, are but one expression of Castiglione's interest in strong contrasts of light and dark.
On his return to Rome in 1647, Castiglione brought along his etched plates; beginning in 1640s, he had them published by Giovanni Giacomo de' Rossi. In the prints he made in Rome in about 1650, Castiglione showed careful attention to Rembrandt's etchings of the 1630s, adopting from them the Dutchman's dense, scribbly fines to produce rich textures and a range of dark tonalities. Also in about 1650, Castighone's work took on aspects of the dramatic and emotional Baroque styles of Pietro da Cortona and Gianlorenzo Bernini, then at the height of their careers. His contacts with Pietro Testa and Salvator Rosa date from this time
After 1651 Castiglione moved to Mantua, where he remained in the employ of die ducal court, making occasional visits to Venice and Genoa until his death in about 1665. His last dated etching is from 1655, although a monotype is dated 1660.
Castiglione's some sixty etchings were popular and influential. His most immediate followers were his brother Salvatore, his son Francesco, and the Genoese painter Bartolommeo, Biscaino. In the eighteenth century Castiglione was copied and imitated, and his mysterious, magical elements - turbaned orientals, enchantresses, owls, and monkeys - reappeared in the imaginative works of Giovanni Battista Tiepolo. Castiglione's own plates were reprinted in series several times in the early nineteenth century.
1. For example in J. Kay, A Collection of Original Etchings, London, 1826 (information provided by R. E. Lewis).
See also Bellini 1982; Bellini 1985; New York 1980; and Percy 1977.